By Bec McCoan 
But knowing what's working and what can improve is critical if social media is one of your major lead generators. 
Since we're getting close to the end of another year, we've put together our hottest tips on predicted social media trends for 2019.  
[Spoiler alert: some of them are the same as 2018, but on a whole other level!] 
Let's start with Instagram Stories.  
Instagram has brought so much joy to our lives with their Stories feature and businesses are slowly starting to use them effectively. Instagram now has over one billion users worldwide and over 300 million of them use Instagram Stories EVERY DAY. If you're not showing up in Stories, you are missing a valuable opportunity. 
"But what do I get from Stories that I don't already get from posting in my Instagram feed" I hear you ask?  
Firstly, and importantly, video is King. Using video in Instagram Stories allows you to be more candid and show your followers what you can't necessarily share with them in a carefully curated feed. It gives you the opportunity to share what you're up to on any given day, give them a behind the scenes view, introduce them to your team and so much more. It allows you to be more authentic and give a real insight to who you are – at least for 24 hours until your story disappears. 
If you decide you really love your story, you can now save it as a highlight! Instagram – we love you! What a gem this feature is and it will be used much more in 2019. Highlights allows you to keep your best story content (normally the high-level stuff) saved to your page forever (or until you decide to delete it).  
The other big deal for 2019 will be the growth in advertising using Instagram Stories. This tool provides up to three frames of video to target your audience while they are watching other Stories. The downside is the short screen time, so you need to nail your call to action! 
The cost-per-click for story advertising is reasonable and hopefully will remain so in 2019. This feature is a great way to try some different content and targets, at a relatively low cost, and see what delivers results for your business. Don't forget to monitor your analytics! 
In summary, if you aren't already using Instagram Stories to engage with your audience (which it is a great platform for) and advertise your business, get onboard people! 
Video is King! I say it again. 
Video has been the hottest trend on social media (all platforms) for 2018 and will continue to feature in 2019. 
You can now post business videos on pretty much any social media platform. The stats show that users are highly engaged with video content and more likely to respond to your call to action after viewing. 
Whether you are using Instagram Stories, Snapchat or creating your own video content for Facebook, YouTube and Twitter, your followers will love to see what you are doing. 
The key to great video content is ensuring it's relevant to your target audience and still contains a call to action. You need to be strategic and make sure you have an end goal in mind when creating your content. 
Consider using Storeo for Instagram to edit longer video content into 15 second blocks for your Instagram Stories. It seems our attention span will continue to decline in 2019! 
Another great way to use video is to collaborate with others you are working with, especially if you are attending an event where you can ask some quick questions to fellow attendees. Don't forget to edit this content to ensure it is on message and on brand. 
There is no doubt that more video features and apps will become available in 2019. The introduction of IGTV already has influencers and businesses looking for new ways to engage with followers and this trend will continue in 2019. Now is the time to get testing and see what works for you. 
Engage, engage, engage. 
Changes to algorithms were the order of the day in 2018. Honestly it was hard to keep up! The bottom line though is, no matter which platform you analyse, the key is getting engagement on your posts. 
Here are some ways to increase your engagement: 
Include a 'call to action' on every one of your posts! For example, "Double tap to show your support", "Tag 3 friends you would take on your dream holiday" or "Comment below if you had a similar experience."

 
The same goes for Instagram Stories. If you don't have the 'swipe up' feature enabled (only available if you have 10,000 followers and a business account), encourage your followers to DM (direct message) you in response.

 

When users kindly comment on your posts, respond to them! They have gone out of their way to give you some love, don't forget to give them some love in response. People are more likely to continue to engage with you and your business if they know their comments are being seen and appreciated.

 

It's not all about you! You are as follower too, so engage with others by commenting on their posts. Social media is a community and you must treat it as such.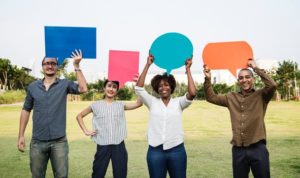 Be Human. 
Sometimes scrolling through social media feeds can feel like reading the junk mail we wish we didn't receive. A bunch of product placement and highly edited photos that we can't believe, but also wish we could replicate. 
Want to stand out from the crowd in 2019? Be human.  We started to see more of this on different platforms during 2018, but it is sure to become even more crucial in 2019. 
Highly curated and styled feeds is out. 
Show your followers who you really are. Share some vulnerability – what has been getting you down recently and how have you managed that? Social media is story telling. 
Even though you are running a business, your followers are more likely to engage with you and buy from you if they know who you are as a person and can trust and relate to you.  
So use the end of 2018 to think about who you are and how you can better relate to your audience in 2019. Schedule some posts that put yourself out there and we promise you will see results.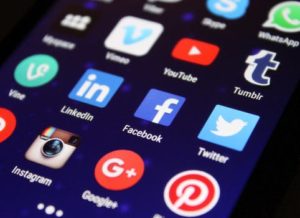 There's no doubt 2019 will be another big year in the ever-changing world of social media. We hope that these suggestions help you to get prepared and do some testing before the new year rolls over – and if you need more help, email me at bec@mulberryseed.com.au. 
Take care xx