The Australian Bureau of Statistics (ABS) reports ongoing growth in small business during the past three years, with a 14% entry rate. There is still, however, a 12% exit rate over the same period. This revolving door is stifling business growth, and causing personal heartache for many business owners.  
It's a timely reminder to give your business a finance health check and a spring clean. 
Small business, as defined by the ABS, has a failure rate of more than 60% within the first three years of operation. Going into business is about taking calculated risks. Calculate the risks carefully and your chances of success are that much higher. 
Investopedia reminds us that the fundamental tool for any start-up business should be the construction of a sound and considered business plan. 
Having a plan is one thing. Evaluating your results, tracking your success and taking steps to address potential failures can be the difference to between riding the escalator to success, or joining the queue at the revolving door. 
So dust off that business plan and try these Five hot tips for spring cleaning your small business finances!. 
Plan it 
Don't panic if you've already started a business without a plan. There's still time! 
We're fortunate in Australia to be able to access plenty of free information that will step you through the business planning processes specific to our laws and business regulations. Take care with online templates from other sources. The Australian Government business website provides a business plan template and guide to help you draft it. This site also provides plenty of other free support tools and checklists to help you start, employ people and grow your business. 
When writing your business plan, read the following useful information: 
Why do I need a business plan - to understand how a business plan can assist in guiding the success of your business.

 

Before writing your plan - for things to consider including researching your idea, your competitors and the market place.

 

How to write a business plan - to help you get started using our free template.

 

Tips for preparing or updating your plan - to assist you in the business planning process.

 
Create a budget
If you have a budget from the very beginning, it will make it a whole lot easier as your business moves along to keep track of spending and growth. 
We've created a free budget template to help you get started and ensure you're including as many of the potential costs as possible. Of course, you may have additional expenses we haven't included, so be sure to add them to the template. 
We recommend reviewing and updating your budget every month so that you are prepared for tax time and aware of any funds you are holding for future costs you know are coming. 
If you're planning to start a new business, take a look at the Australian Government's start-up cost template which includes all those "hidden" costs which many businesses overlook.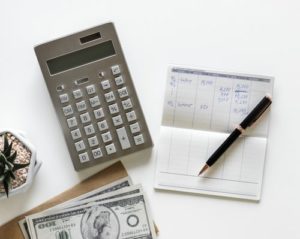 Get your finances in order 
While you are responsible for the financial well-being of your business, it's important to use professional advice and services when needed. Whether it's getting your financial accounts in order or seeking financial advice, there are a number of services available for Australian business owners. Here's a guide to finding the right support. 
As a first step, make sure you set up a business bank account. Don't fall into the trap of mixing your personal finances with your business. 
And make sure you are also putting funds aside each month to cover your tax and superannuation commitments. The Australian Taxation Office has a range of online support tools for small business to stay on top of tax obligations. Remember the homily "a stich in time saves nine"! 
Use your marketing budget wisely 
In "The Four Most Common Reasons a Small Business Fails", U.S. financial literacy professional Melissa Horton highlights the dangers of misusing the marketing budget. Before launching a marketing campaign,  it's really important to have identified your target audience and your ideal customer to ensure you get the best bang for your buck. 
Make sure the price is right 
You've started a business because you have what you consider to be a unique product or service to offer to your audience. Price continues to be a key driver for many customers, however it's value that will ultimately determine the success of your business.  
Price may be part of your value proposition. But it's just as important to consider your customers post-purchase. It's ultimately what makes your product attractive to customers and ensuring repeat business. 
A strong value proposition meets three criteria: 
It's specific. What are the specific benefits your customer will receive?

 

It's solution-focused. How will your product fix the customer's problem or improve their life?

 

It's exclusive. How does your product or service set you apart from your competitors?

 
 With these five tips, set aside some time and take an honest look at how your business is travelling. You will soon discover your pain-points and opportunities that will help you plan your business priorities for the short and longer term. 
We wish you every success and hope to be seeing your business name in the spotlight soon! 
Looking for more of a helping hand, contact bec@mulberryseed.com.au.